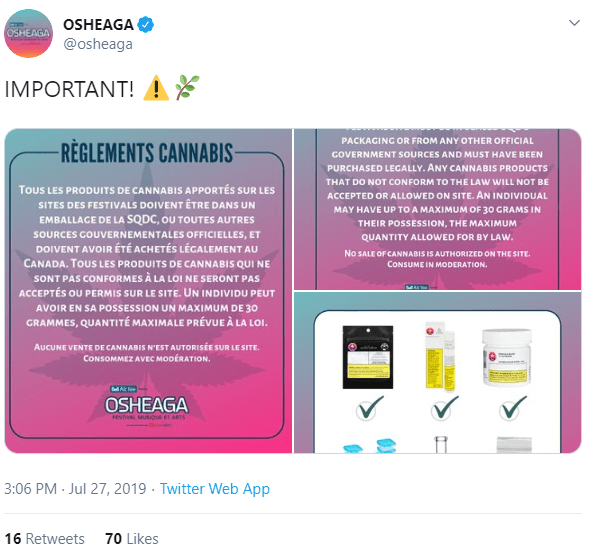 If you're going to Osheaga, know that your pot has to be in a 'sealed SQDC packaging from any official government sources and must have been purchased legally.' The Canadian music festival tweeted the news last week. (Did someone tell Gucci Mane?)
"If it weren't for the dozen or so 'illegal' pot dispensaries in Toronto still brave enough to challenge the corporate-backed cannabis orthodoxy that's taken root, it wouldn't feel like legalization at all," NOW Magazine poses in its latest issue all about Toronto's first summer of legalization.
New research finds CBD could potentially benefit those addicted to cocaine, amphetamine and methamphetamine.
Beyonce's dad has joined a cannabis real estate company as Chief Marking Officer. is Bey next in the Knowles-Carter empire to join the pot industry?
"Canada's new cannabis licencing favours richer companies, according to experts."
You don't say…
http://blog.weedbox.io/the-high-five-07-29-2019/