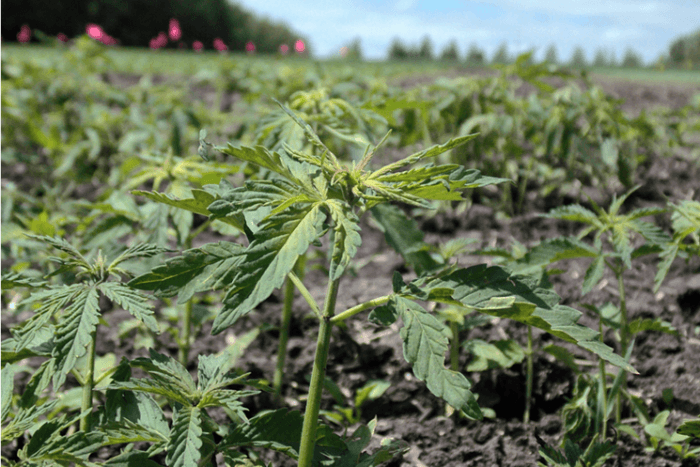 Complications in the criminal case of a Palisade hemp farmer are highlighting the reality for law enforcement agencies that prosecuting marijuana crimes in Colorado can be a bit sticky.
David Cox, a well-known Palisade peach grower, was charged with high-level drug felonies last year after a raid on his property resulted in the seizure of dozens of cannabis plants.
In the months since, however, Cox's attorneys have raised legal issues with investigators' search warrants. The crux of Cox's case is whether he was growing hemp rather than marijuana and if so, whether investigators should have known that.
Mesa County prosecutor George Holley said the issue isn't unlike problems faced by law enforcement officers who smell marijuana coming from a car during a traffic stop. Officers theoretically can't tell if the smell is lingering after a legal toke, if the driver is under the influence, or if the car is possibly smuggling illegal amounts of the drug.
"You're just trying to figure out legal grounds (for the search)," Holley said. "What constitutes probable cause when you don't know if that's marijuana?"
Cox was arrested last October after the Western Colorado Drug Task Force raided his property after receiving tips that he was illegally cultivating marijuana, according to earlier reports and court records.
Investigators found more than 80 plants of what they said they believed were marijuana as well as several loaded weapons.
Cox was charged with high-level drug felonies.
Cox's attorneys argued that, among other issues, the Palisade police detective who had requested warrants for Cox's properties had ignored in his reports the existence of industrial hemp, a plant that can only be distinguished from marijuana by chemical testing.
State statute at the time defined marijuana as a cannabis plant that contains more than .3 percent of tetrahydrocannabinol, an agreed-upon benchmark set by legislators far below the amount of the psychoactive component than would be needed to get someone high. Cannabis with .3 percent or less of THC was considered hemp.
Cox was a registered hemp grower, and said he told investigators that the plants were hemp.
Cox won a preliminary legal victory when Mesa County District Judge Brian Flynn agreed that the search warrant used during the raid wasn't valid.
Earlier this month, however, Flynn's decision was overturned after the Mesa County District Attorney's Office appealed the decision to the Colorado Supreme Court.
That means Cox's case is heading back to Flynn's court room for a "veracity hearing" focused on the search warrant affidavit.
If the document contained false information, Flynn will then decide whether that information is as a result of "intentional falsehood or reckless disregard for the truth on the part of the officer" who wrote the affidavit, the high court ruling said.
In the meantime, Holley's office has faced yet another challenge: finding a lab to test Cox's cannabis for its THC content.
Currently, no government lab in Colorado is offering THC testing of cannabis plants, according to Colorado Bureau of Investigation Director John Camper. The Colorado Department of Agriculture does perform the testing, but only for regulatory purposes.
Camper said he believes CBI has acquired some of the equipment to perform the testing at its labs across the state; however, he said he's concerned about having to do testing for all the gray and black market marijuana grows being prosecuted around the state.
Camper said his bureau is considering doing the testing on a case-by-case basis.
"My concern would be that we start getting more of these cases than we can handle," Camper said. "It certainly does present the possibility of us getting sucked into this question of, 'Is it hemp?' … We're going to have to be careful."
Ultimately, Holley said, his office used a private lab out of state in Cox's case.
Holley said he couldn't comment yet on the results of that testing.
Cox's Longmont-based attorneys did not immediately respond to a call for comment on the case, but Cox himself told a Denver-area reporter that he views his pending criminal case as retribution for his views on the 9/11 attacks.
In the Sept. 5 feature on Next with Kyle Clark, Clark said he asked Cox whether it was "easier to grow peaches or weed."
"I would say it's easier to grow weed," Cox can be heard saying in a phone interview. "A lot more people do it. Yeah, no, it's definitely easier to grow weed."
https://420intel.com/articles/2018/11/26/confusion-over-weed-hemp-clouds-prosecution