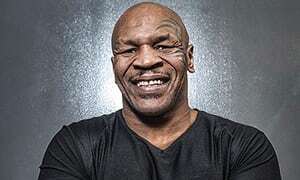 Celebrity Boxer-Brawler Mike Tyson set to open a 40-acre Cannabis Plantation in California!
New reports are saying that Mike Tyson, capitalizing on California's newest legislation, has purchased 40 acres of land in California on which to grow Cannabis. The 40-acre parcel lies approximately 60 miles southwest of Death Valley National Park in the small town of California City, population 15,000.
According to The Sun, the former pro-boxer's ranch, called "Tyson's Ranch" will have 20 acres designated to master marijuana growers, who will transform their environment into a habitat for the famed plant. Additionally, the newspaper also reports that there will be an educational seminar on proper strain growth and maintenance called the "Tyson Cultivation School."
The facilities will also develop the next generation of cultivators through the Tyson Cultivation School by teaching them the secrets of Tyson's trademarked brand — 'Iron Mike Genetics.' The ranch will also contain an Amphitheatre and offer guest accommodations with both luxury camp grounds and cabins.
The resort will be run by Tyson Holistic, a company comprised mainly of veterans, according to The Blast, which says Tyson, Hickman and fellow partner Jay Strommen are committed to creating jobs for people who have served in the armed forces.
As an ardent supporter of medical marijuana, Tyson will reportedly conduct research on his ranch to help further develop the clinical benefits of the plant.