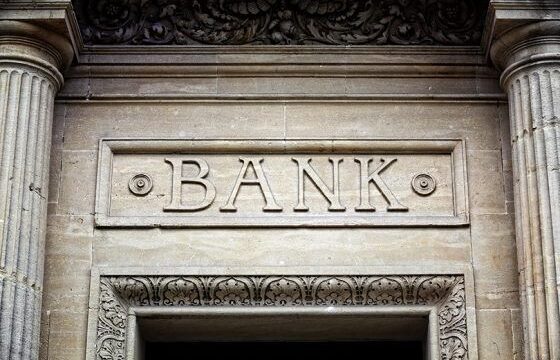 A bill introduced by Colorado Rep. Ed Perlmutter that would allow banks to serve marijuana-related businesses without fear of penalties from the federal government got a boost Tuesday from a bipartisan coalition of state attorneys general.
A letter sent to leaders in Congress Tuesday by 18 state attorneys general requests that Congress pass legislation such as the Secure and Fair Enforcement (SAFE) Banking Act to "provide a safe harbor" for banks that provide financial products or services to state-legal marijuana businesses.
The recent rescission by U.S. Attorney General Jeff Session of Obama-era guidance from the U.S. Treasury Department's Financial Crimes Enforcement Network (FinCEN) for banks doing business with marijuana firms has made the need for Congressional action more urgent, the attorneys general said.
Enacting laws such as the SAFE Banking Act that ensure accountability in the marijuana industry would, "bring billions of dollars into the banking sector, and give law enforcement the ability to monitor these transactions," the attorneys general said. "Moreover, compliance with tax requirements would be simpler and easier to enforce with a better-defined tracking of funds."
The Colorado Democrat introduced the SAFE Banking Act last April with co-sponsors Denny Heck, D-Washington, and Don Young, R-Alaska. Colorado Sens. Michael Bennet and Cory Gardner announced their sponsorship the Senate companion bill last May.
The attorneys general from seven of the eight states that have legalized recreational marijuana for adults signed the letter. Notably absent was Nevada Attorney General Adam Laxalt, a Republican who is also running for governor, and was opposed to legalization before it passed in November 2016.
Cannabis banking is an issue impacting both red and blue states, California Attorney General Xavier Becerra said in a statement announcing the letter.
"The future of small and local licensed businesses has been clouded by the Trump Administration's relentless attacks on progress, in conflict with the will of voters," Becerra said. "Congress has the power to protect a growing $6.7 billion industry and the public safety of our communities."
---
Related: California's new attorney general gearing up to defend legal weed
---
The SAFE Banking Act would prevent federal banking regulators from:
• Prohibiting, penalizing or discouraging a bank from providing financial services to a legitimate state-sanctioned and regulated cannabis business, or an associated business (such as a lawyer or landlord providing services to a legal cannabis business);
• Terminating or limiting a bank's federal deposit insurance solely because the bank is providing services to a state-sanctioned cannabis business or associated business;
• Recommending or incentivizing a bank to halt or downgrade providing any kind of banking services to these businesses;
• Taking any action on a loan to an owner or operator of a cannabis-related business.
Perlmutter's SAFE Banking Act is the latest marijuana-related measure in the U.S. House of Representatives to see increased support in the wake of Sessions marijuana policy shift. Nearly 70 congress members signed a letter sent Friday asking House leadership to include Colorado Rep. Jared Polis' McClintock-Polis Amendment in any forthcoming appropriations legislation. That amendment would ensure Department of Justice funds cannot be used to interfere with states that have authorized some form of marijuana legalization.
This story is developing and will be updated
Marijuana Banking Letter to Congress Jan 16 (PDF)