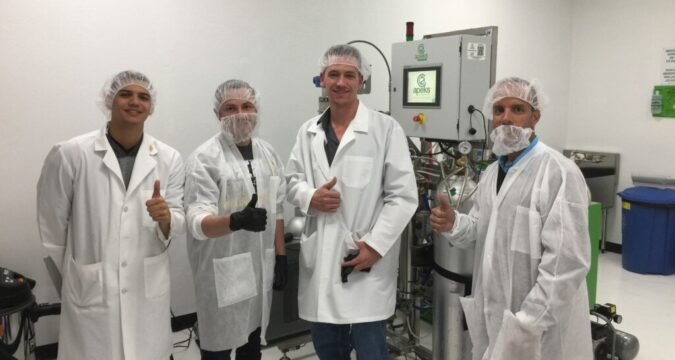 Remember the shows "American Chopper" and "Motorcycle Mania" from a few years ago?  These hit shows documented custom motorcycle builds and started a new fad where everyone wanted to become the next "Paul Sr" or "Jesse James".  When those shows were popular I was employed as a consultant for welding and manufacturing companies and frequently received calls from people looking to start their new custom motorcycle business.  They would ask me what welding equipment I recommend they buy, and after a few probing questions it quickly became clear that they hadn't put much thought past the welding equipment!  They hadn't considered basic elements such as material procurement, cutting and machining of the metal frame parts, the welding processes to be utilized, grinding and polishing, weld joint design, etc.  When starting a business you have to start learning somewhere – and the welder is as good of a place as any for a custom motorcycle shop because it is an important element of the process.  However, the details of the process before and after welding are just as important and must not be ignored!
The corollary to the motorcycle example above in the marijuana processing industry is asking about an extraction system without thinking about the upstream and downstream parts of the process.  The extraction system is certainly an important part of the process, and frequently the most expensive so it tends to get the most attention.  But, much like building motorcycles, having a solid understanding of the full manufacturing process from start to finish is crucial to success.  Our CBE exclusive series titled "The Industrial Corner" will provide guidance and pro tips for both novice and seasoned operators to navigate the extraction and manufacturing process from an industrial perspective.
Topics in this series will focus on equipment procurement, facility layout, power considerations, certifications, licensing, inspections, data capture and analysis methods and safety.
The first topic in this series introduces a very well-known concept in the industrial buying process that is almost unheard of in the Cannabis industry today – Facility Acceptance Testing and Site Acceptance Testing, more commonly called FAT and SAT.   Basically, these are purchasing terms that set qualifications and expectation requirements for the equipment, preferably prior to execution of a sales contract, that protect the buyer and ensure the equipment that is delivered meets expectations.
FAT and SAT procedures are very commonly used when procuring large, complex, and/or expensive industrial equipment.  While FAT/SAT procedures are less commonly employed for standardized equipment, they can still be an effective tool to protect the buyer from untimely delays or a delivery that does not meet expectations.  Definitions for FAT and SAT are:
Facility Acceptance Testing – Testing that usually involves a representative from the buyer visiting the equipment manufacturing facility to verify the equipment is complete, functional, and meets expectations. The specifics of the FAT can vary, but generally always verify the equipment is completed with all supporting accessories, is fully operational, and has the previously agreed upon operating capabilities.
Site Acceptance Testing – Testing for the SAT usually occurs at the buyer's facility after the equipment is installed. Sometimes called an "Operational Test" or a "Run Off", this testing will demonstrate to the buyer that the equipment has been delivered and installed without damage.
Here's how it works, and how you should use it:
Every purchasing agent or buyer should consider utilizing a FAT and SAT in order to protect your investment and ensure a successful purchase.   Frequently, FAT and SAT procedures will be incorporated into purchasing terms to give it "teeth".
Typical equipment payment terms will be:
50% due upon placement of order.
40% due upon satisfactory Factory Acceptance Test
10% due upon satisfactory Site Acceptance Test
It's worth mentioning that most manufacturers will cringe at these terms, and some will have no idea what they even mean (red flag!).  FAT/SAT are tools that are designed to improve the transaction but also can impact cash flow for the equipment manufacturer and thus will likely need to be negotiated into the purchase until they become commonplace for the industry.  Be realistic about your expectations here though – delays on the buyer's part that are no fault of the manufacturer (i.e. electrical installation is delayed due to local inspection delays) may require concessions.
One last note: Neither the FAT or SAT is the time to ask about performance specification changes – this should be done before the purchase contract is signed.  We typically see this happen when there is a communication gap between the operators/users of the equipment and the owners/buyers.  The operator/users want specific functionality but did not talk to the buyers or were not involved in the purchasing process.
Next topic for The Industrial Corner: Facility Layout Considerations for Equipment.   Spoiler alert – lifting and rigging of industrial equipment for preventative maintenance almost never gets consideration during the facility layout process!