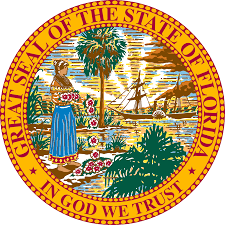 Medical marijuana dispensaries will be able to open in unincorporated Brevard County, starting next month, as county commissioners voted unanimously to end a moratorium on their operation. The moratorium will expire on March 9.
The commission vote came after Viera residents Tom and Anita Unrath urged commissioners to help people who have medical conditions that could benefit by using medical marijuana.
Tom Unrath, a pastor at Messiah Evangelical Lutheran Church in Cocoa, is among them. He was diagnosed with multiple sclerosis 14½ years ago, and MS is one of the medical conditions for which medical marijuana can be prescribed.
"This is a no-brainer, in my opinion," Anita Unrath told commissioners, in supporting a proposal to allow the dispensaries to open in unincorporated Brevard. "It's access to something that is not opioids. These dispensaries can be good for people. I think it would be good for the citizens of Brevard."
She said she has watched her husband suffer.
"He suffers from a lot of pain," Anita Unrath said. "It really can be terribly painful." [Read More @ Florida Today]