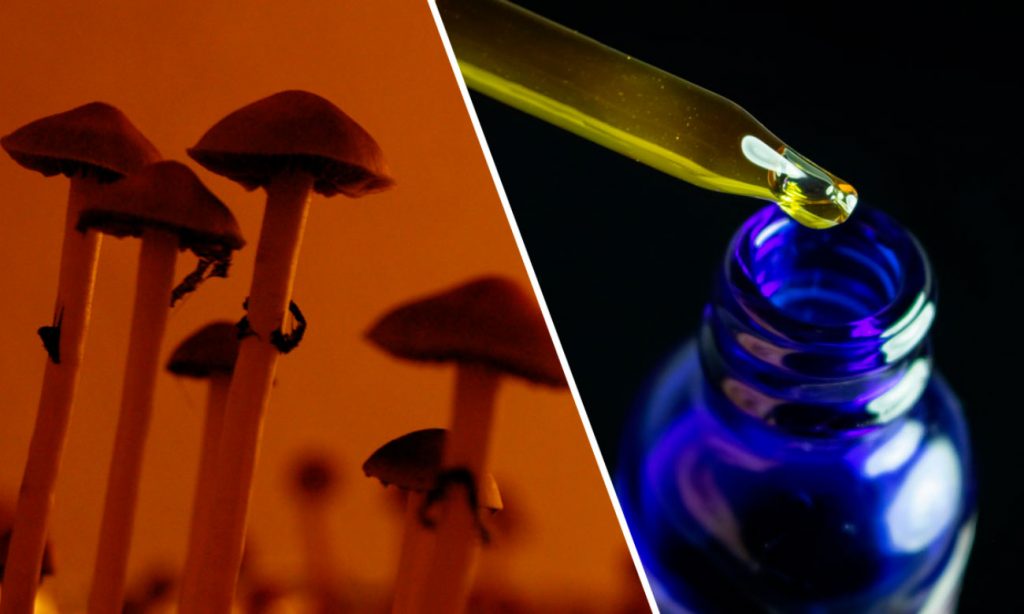 Regulating cannabis is often discussed in the same terms as regulating alcohol. But their impact on the human brain really is much different. Alcohol is a depressant, meaning it slows down vital functions like the ability to speak clearly and motor skills. Marijuana, meanwhile, can be a depressant, stimulant or a hallucinogen, depending on the type. 
Now, scientists are studying if hallucinogens, like CBD or LSD, can have an effect on Alcohol Use Disorder (AUD). 
Continue reading Both CBD And Psilocybin Show Potential In Fighting Alcohol Use Disorder at The Fresh Toast.
https://thefreshtoast.com/cannabis/both-cbd-and-psilocybin-show-potential-in-fighting-alcohol-use-disorder/#utm_source=rss&utm_medium=rss&utm_campaign=both-cbd-and-psilocybin-show-potential-in-fighting-alcohol-use-disorder?utm_medium=Feed&utm_source=Syndication