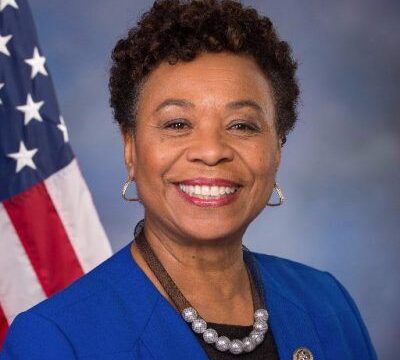 California Congresswoman Barbara Lee is championing Sen. Cory Booker's Marijuana Justice Act in the House of Representatives.
Lee on Wednesday introduced a companion House bill to Booker's legislative effort to end federal marijuana prohibition first introduced in the Senate last August.
The House version has 12 co-sponsors, including California Rep. Ro Khanna, and marks the first time that companion legislation has been introduced in both chambers of Congress to remove marijuana from the Controlled Substances Act, according to Lee. But the Democratic congresswoman from Oakland said that the bill was about much more than legalizing marijuana.
"This bill is an essential step in correcting the injustices of the failed War on Drugs," Lee said in a press conference Wednesday with Booker and Khanna broadcast on Facebook Live. "Restorative Justice is extremely important in this effort."
Booker in the press conference thanked Lee for her leadership on social justice issues and emphasized the importance of provisions in the bill to undo the damage caused by decades of failed federal marijuana policy.
"The War on Drugs has been the greatest assault on people of color since Jim Crow," he said.
The Marijuana Justice Act would:
• Remove marijuana from the Controlled Substances Act, ending federal prohibition of marijuana
• Cut federal funding for state law enforcement and prison construction if a state disproportionately arrests and/or incarcerates low-income individuals and/or people of color for marijuana offenses
• Allow entities to sue states that disproportionately arrest and/or incarcerate low-income individuals and/or people of color for marijuana offenses
• Prevent deportations of individuals for marijuana offenses
• Provide for a process of expungement for marijuana offenses at the federal level
• Provide for a process of resentencing for marijuana offenses at the federal level
• Create a "Community Reinvestment Fund" of $500 million to invest in communities most impacted by the war on drugs, for programs such as job training, reentry, community centers, and more. Part of the funding will come from the aforementioned cuts to state law enforcement and prison construction
Watch the press conference introducing the House version of the Marijuana Justice Act
This Story is updating