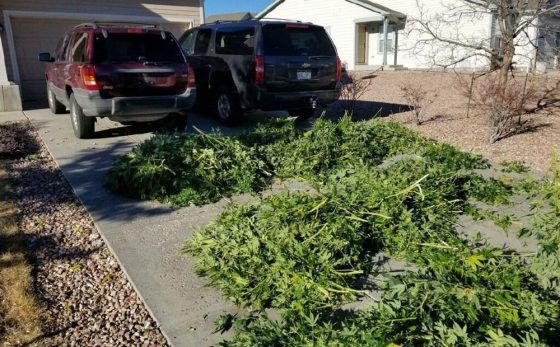 Authorities raided three illegal marijuana grows in the Falcon area Wednesday, seizing 175 plants, 5 pounds of processed marijuana, firearms and $5,000 in cash, the El Paso County Sheriff's Office announced.
One person was arrested. Two firearms were seized, one of which was stolen. Deputies raided the grows with the help of the Metro Vice, Narcotics and Intelligence Division.
Another grow was raided Friday on Jones Road in eastern El Paso County, the Sheriff's Office said. Deputies seized 233 plants "in various stages of growth" and arrested two people, Eredy Rosales and Daryl F. Caballero, on suspicion of cultivation of marijuana, a felony. They were served and released on a felony summons.
"One of the sheriff's priorities is really hitting these illegal marijuana grows hard," said Jacqueline Kirby, Sheriff's Office spokeswoman. The agency has seen an increase in violent crime connected to illegal grows, she said.