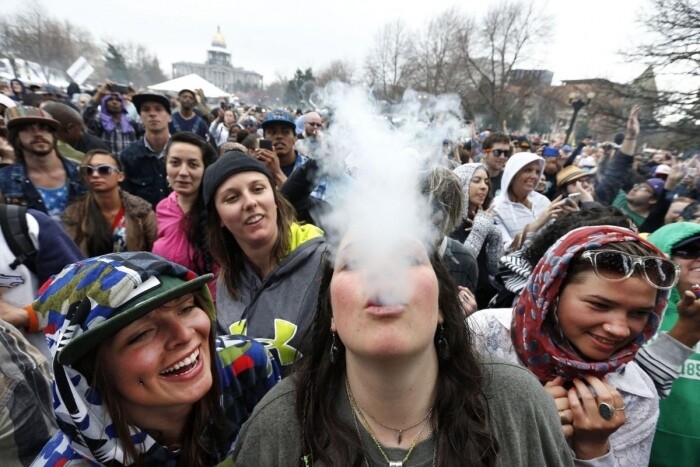 More adults in Colorado are using marijuana, while its use among middle and high school age students has remained steady, according to surveys by the Colorado Department of Public Health and Environment.
The 2017 Healthy Kids Colorado survey found Colorado middle and high schoolers who said they use marijuana was 1 percent below the national average of 20 percent in 2017. However, Colorado kids thought four times as many of their peers used marijuana.
"This discrepancy between perception and reality opens the door for our youth public education campaigns showing it is the norm for youth not to use, thus helping remove perceived pressure youth may feel from peers," the department said in a news release Thursday.
Recently launched campaigns by Responsibility Grows Here point to negative impacts marijuana use has on pre-teens and teenagers, including brain development and learning and memory. The campaign also warns marijuana use can lead to suspension from clubs and activities, loss in federal aid for college and a minor in possession charge.
The release noted factors that decrease the likelihood of underage marijuana use, such as having trusted adults in their lives. Kids who can turn to an adult for help, have caring teachers and are aware that their parents disapprove of underage use are less likely to use marijuana.
"Preventing young people from using marijuana is a statewide priority," Gov. John Hickenlooper said. "While youth use hasn't gone up, we are working hard to educate Colorado parents and their children about the health and legal risks of underage marijuana use."
Meanwhile, the Behavioral Risk Factor Surveillance System found adult marijuana use jumped from 13.6 percent in 2016 to 15.5 percent in 2017, with 18 to 34 year olds largely contributing to the reported rise.
Adults are also consuming cannabis differently, with an uptick in daily or near daily use. Although the vast majority of adults consume marijuana by smoking it, more adults are eating or drinking cannabis products.
Even with the rise in adult marijuana use, driving under the influence remained at 3 percent.
"The marijuana market in Colorado is evolving," said Dr. Larry Wolk, Health Department executive director and chief medical officer. "Our job is to make sure those who choose to use marijuana, use it safely, legally and responsibly."
https://420intel.com/articles/2018/07/20/new-surveys-find-more-adults-colorado-using-marijuana-underage-use-remains