According to a press release issued last week, the American Association for Laboratory Accreditation (A2LA) accredited Legend Technical Services to ISO/IEC 17025:2005 for industrial hemp testing. Legend Technical Services, based in St. Paul, Minnesota, is currently the only accredited cannabis testing in the state.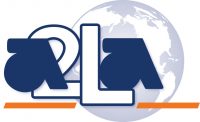 The lab is now accredited for medical cannabis testing as well as all industrial hemp testing for the Minnesota Department of Agriculture. According to Carissa Prekker, business development specialist of Legend Technical Services, the accreditation allows them to greatly expand their testing suite. "Our A2LA accreditation has opened up many new opportunities for us to expand our testing capabilities, including industrial hemp", says Prekker. "We pride ourselves in being the preferred testing laboratory for the Minnesota Industrial Hemp Pilot Program (IHPP) and for offering these services to other industrial hemp growers and processors. In doing so, we have built strong relationships throughout Minnesota with other hemp businesses."
Trace McInturff, Vice President of Accreditation Services, says Legend Technical Services has been a customer of A2LA for ten years now. "As the only hemp testing laboratory recognized by the Minnesota Department of Agriculture, we are proud they have chosen to expand their A2LA accreditation to include hemp testing," says McInturff. "We are also very proud to add yet another state to the ever-growing list of states that are relying upon A2LA as their accreditation body".
The post Legend Technical Services Accredited for Hemp Testing appeared first on Cannabis Industry Journal.
https://cannabisindustryjournal.com/feature_article/legend-technical-services-accredited-for-hemp-testing/