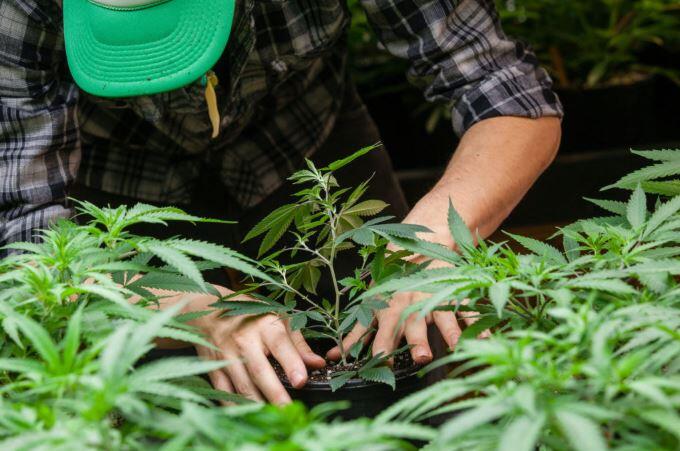 Mayor of Denver, Colorado, Michael B. Hancock, is speaking out after immigrants who work in Colorado's legal cannabis industry have been denied citizenship.
Mayor Hancock sent a letter to mayors of pro-cannabis cities across the country including:
Oakland, CA
West Hollywood, CA
Portland, OR
San Francisco, CA
Thornton, CO
Everett, WA
Seattle, WA
The above cities are part of the Government for Responsible U.S. Cannabis Policy Coalition. Hancock urged the mayors of the cities to protect immigrants who have or are currently working in the legal cannabis industry.
Hancock wrote the letter in response to a decision made by U.S. Citizenship and Immigration Services (USCIS) who denied citizenship to two legal immigrants living in Denver working in Colorado's legal cannabis industry. USCIS said that the immigrants' employment in the cannabis industry violated federal law.
"An applicant who is involved in certain marijuana related activities may lack good moral character if found to have violated federal law, even if such activity is not unlawful under applicable state or foreign laws," USCIS wrote.  
It's much more likely now that either immigrant could face prosecution or even deportation.
"We fundamentally disagree with today's guidance from the U.S. Citizenship and Immigration Services," Hancock wrote in his letter following the decision made by USCIS. "This is a matter [of] equity and social justice, and working in the legal cannabis industry does not mean someone is a bad person."
"Everyone should have a right to work in this burgeoning industry regardless of where they came from, what language they speak or the color of their skin."
Hancock, along with other immigrant rights workers in Denver, is concerned that the Trump administration is specifically targeting the legal cannabis industry to go after immigrants. Hancock included in his letter to the other mayors that he believes that the USCIS's recent decisions are consistent with the Trump administration's other anti-immigration actions.
"To us, this seems like a continuation of that second wall," said immigrant rights activist and Communications Director for the Colorado Immigrant Rights Coalition Christian Solano-Córdova. "They're looking for any and all possible ways to limit legal immigration."
Hancock also wrote a letter to Attorney General Barr concerning the issue, stating the inconsistencies of denying immigrants citizenship just because they are working for the legal cannabis industry.
"If the executive branch is so intent on upholding federal law, you would see the U.S. attorney's office prosecuting every marijuana business owner, everybody who worked in the industry… but they're not. Instead, they're merely targeting immigrants."
The recent decisions made by the USCIS are currently being appealed.
Rate this article:
Select ratingGive it 1/5Give it 2/5Give it 3/5Give it 4/5Give it 5/5
https://420intel.com/articles/2019/04/23/legal-immigrants-being-denied-citizenship-working-legal-cannabis-industry