According to a press release published last week, the American Association of Laboratory Accreditation (A2LA) announced the accreditation of GoodCat Analytical, LLC, a cannabis testing laboratory based in Naples, Florida. This marks the first time that A2LA has accredited a cannabis testing lab in the state.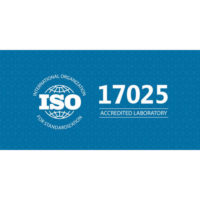 Adam Gouker, A2LA General Manager, says this is a momentous achievement for GoodCat Analytical. "A2LA is excited to expand our cannabis accreditation program into yet another state, promoting the value of independent third-party accreditation to support quality products in the industry," says Gouker. "We congratulate GCA Laboratories in achieving this milestone for their organization and wish them all the best as they move forward with this new endeavor."
According to Jimmy Dodsworth, chief science officer at GoodCat Analytical, they had to develop a lot of methods on their own. "I can't say enough about each of our staff members efforts to develop and validate each analytical method," says Dodsworth. "The level of quality for these internally developed tests is amazing considering we started from scratch."
Raymond Keller, owner and president of GoodCat Analytical, says A2LA's support was an incredibly valuable resource for them. "We also need to acknowledge the tremendous guidance and support from the A2LA staff," says Keller. "There is no doubt that they had a hand in making our lab the impressive operation it is today and know they will continue to do so moving forward."
The post A2LA Accredits GoodCat Analytical to ISO/IEC 17025 appeared first on Cannabis Industry Journal.
https://cannabisindustryjournal.com/feature_article/a2la-accredits-goodcat-analytical-to-iso-iec-17025/